Saya sumpah...
If you see Ron preparing this type of outfit....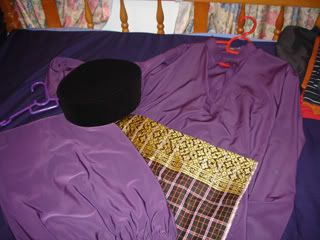 *Tajaan dari Encik Jumaat Malam*
and you see Ron change from this...
to this...
*GASP*
No, i'm not getting married nor am i renouncing my faith. Haha...I'll only be swearing in as a Bruneian tomorrow and yes, i have to wear baju cara Melayu. The last time i remember wearing that was way back in highschool when my friends and I went raya-ing and i thought it'd be cool to wear a baju cara Melayu just for the
'fun of it'
. Now in less than 24 hours, i'll be wearing one not for the fun of it anymore but rather for an official matter.
I'm not exactly sure how i should feel becoming a citizen of Brunei for now to be honest with you. I mean, it's not like as if Sultan will know that a dude name Ronald Cheng is going to be one of his many rakyat tomorrow
(thought it'd be super cool if he really does know)
but part of me still think i should've just hold on to my Malaysian citizenship whereas the other part have been reminding me that i've been breathing in most of Brunei's oxygen.
Hmmm....but on a
really
really
random note, i thought i was gonna hate the new hairdo cause for some reason for the past 10 years of my life or so, i feel that girls would dig guys with long hair more...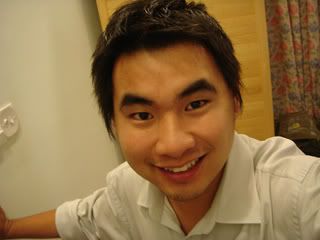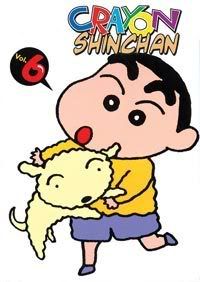 I hope not lah. Haha! But hey, at least now i know why some of my friends back in KL say i look like that silly ShinChan character.
Wish me luck for tomorrow peeps! :)
In Him