Mirror mirror on the wall...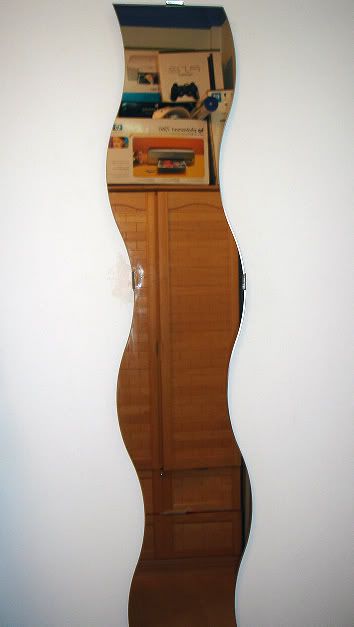 Many many thanks to
Chel
for helping me out with getting this one! After staying for more than 1 year in a mirror-less room, i've finally gotten myself one rather odd looking mirror as what my mom commented. Oh and i got it at a special discounted rate too from
Da Wardrobe Inc
. I'm special! :P
By the way, now that i've come to know about
Da Wardrobe Inc
,
Growing Star
isn't
"all that"
anymore you know? Unless they have plans to bring in Ikea's oh-so-famous Swedish Meatballs, Curry Puffs and Ice Cream...
On to the mirror bit, I'm not really a "
D-I-Y"
(Do It Yourself)
sort of guy so I've never really messed much with the whole "
D-I-Y"
thing until i bought this mirror. Apparently, i've came down to a conclusion that i
must
at least try to "
D-I-Y"
myself if not i might turn out to be a disappointing father figure towards my future child. (Sorry if i'm thinking way ahead of time..) Now mind you, getting this mirror up on the wall is quite challenging. Initially i thought i'd probably just get a strong super glue, squeeze it all out on the behind and
*piak*
paste it on the wall and leave it there
FOREVER
and ever
and ever...
!
But by looking at the 4 clips that came with the mirror, i just had to do whatever i could to get it set up the way it's supposed to be, otherwise i'd be a real
wuss
. So...what did Ron decide to do?
SHOP MORE!
Now in order to get the clip to stick firmly on the wall, you'll obviously have to drill it yes? And Ron got no drill! :( So after contemplating for more than 1 hour alone in Hua Ho Kiulap, he finally decides that the best option was to get a drill/screwdriver gun thingy. At least it'll come in handy for whatever furniture that he'll need to
"D-I-Y"
himself in the near future...
or at least that was what he thought..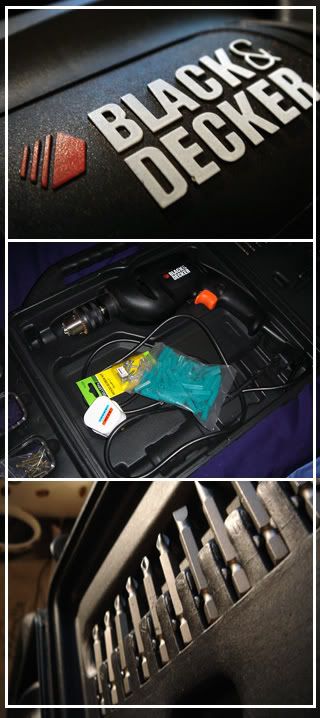 New drill to drill a new mirror! Hmm...


Okay, i'll let you guys in a little secret. When it comes to shopping, i'm very indecisive (Chel kinda figure that out already..haha!) which explains why i can spend hours just to shop for 1 thing. But then again, i like it. And another bad habit that i have, is getting a 1 set sort of thing. Back when i was a kid, i must have a set of something. If it does not come with the "other half", i'd rather not have it. Like for example, a set of pyjamas that must have the same pattern for the shirt and the pants. Or a set of pencil case that must come with either similar design of pencils / erasers. Yeah, that sort of thing...

Which explains this drill that i bought is a set instead of just getting only a drill. But the what really poked me to get this set of drill honestly was because i've already bought the mirror which required it to be drilled! My mind have a bad sense of reasoning...seriously!


But...in the end, good ol' Ron just realized that he didn't exactly know how does a drill function nor how to get the measurement right...bummer!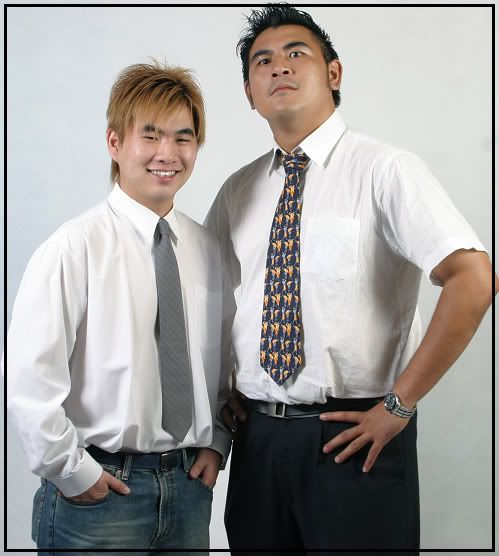 So it's time like these, i thank God for an older brother. *Bahahaha*


In Him