What i want NEED!
Ever since i've started working, my list of "What I Want" have become endless. Yes, i'm quite a shopholic really. To be honest, i really do enjoy shopping. I just love taking my time adoring items and picturing it at where i would like it to be, how it would look, etc..which is one reason why, i prefer shopping alone. I can spend on average at least 30 minutes looking for the new type of shampoo / soap that i would like to try. When it comes to fashion wise, i'd play safe and shop with girls. I can't deny that girls have much better taste somehow since it's their species that we're trying to impress right? But then, it's been a while since i've shopped for clothings
(i've been saying that since i was in KL..haha!)
. Not that i haven't been looking out for cool clothings but i've came down to a conclusion that for an obese dude like my size, even the coolest clothings won't make you look cool at all. Size
DOES
matter...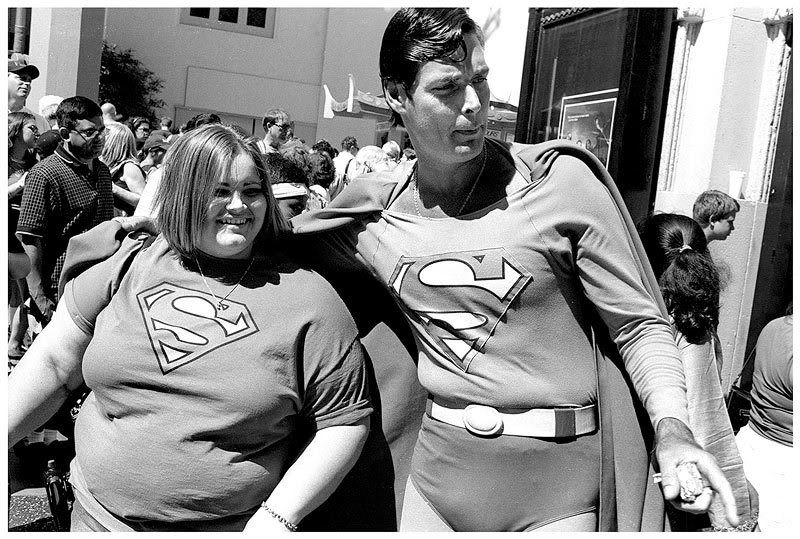 So because of that i've decided not to spend so much time looking for clothings. Even Chinese New Year isn't a good excuse for me anymore and also partly since Brunei have not apply the "must dress to impress each time you wanna lepak in Gadong" rule, i've pretty much changed most of my shopping list to home decor, gadgets and music. And trust me, most of the items that are tempting me doesn't come with a cheap price tag.
My room here isn't big at all. I've never really liked staying in this current room
before
due to the fact that this used to be the maid's room. But when i was in KL, i met
IKEA
. It was from there that i've gotten plenty of ideas on how to refurnish my room. But then again, those were wishful thinking because:
#1. There's no IKEA in Brunei
#2. I wasn't working so whatever that i planned to buy seems like it'll take approximately 583294524211 days to save the money in order to get the furnitures.
3. Again, there's NO IKEA in Brunei!
But surprise surprise, when i got back i heard from a few friends who used to be in KL saying there's a Ikea wannabe in Brunei. I've decided to take the risk and went to
Growing Star
to have a look. No doubt it's small compared to the actual Ikea but at least it's better than nothing. And it was there that my passion of refurnishing my room grew more. I've had a few things in mind to get from there but so far, i've only gotten 1 item which is the current corner worktable i'm using. See what big difference a simple table can make?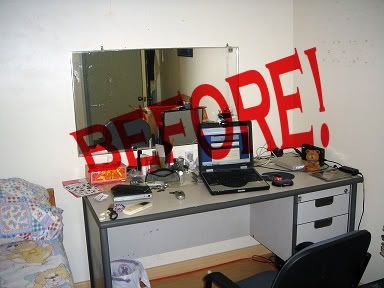 My room back in 2006 when i got back from KL.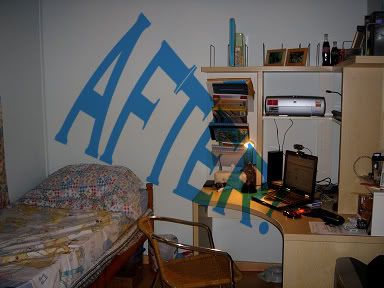 My room after spending a hefty BND$500 on the new corner workstation that to mom!
A close up picture on my corner workstation table.
I'd definitely go for this one if this color was available here..
My plans after that was to get this bed which would really save a lot of space for my little room but after measuring properly, even the bed itself can't fit properly in my room.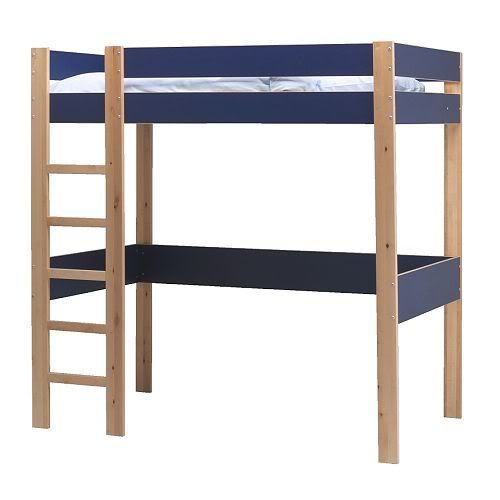 In Growing Star, this bed will cost you around $800-ish...
A big disappointment. At the moment, my eyes is set on this particular wardrobe there which would be a great replacement to my current wardrobe. Funny thing is there are a lot of other wardrobes there but this particular one that i'm lusting for happens to be one of the most expensive one there. Another $598 reserved for this wardrobe.
On gadgets, initially i was thinking on getting a new camera. Not like my old Sony Cybershot T3 camera isn't good but just thought changing to something that'll give me better results. I've been admiring a few of my friends who posted really nice pictures of random pictures they've took but when i saw
Sarah
posting pictures she took using her new
Nikon D80
camera, i was
REALLY
impressed that i've convinced myself to get one of that. Plus, holding this type of camera lately just makes you feel more '
pro'
wah. :P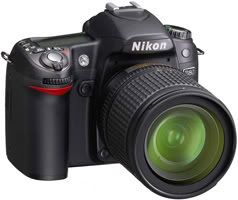 The Nikon D80 camera
Obviously, you won't find that in Brunei so it'll take me a while before i get my hands on the camera. Hopefully if i do get out of Brunei, that camera won't be
'so yesterday'
by then. And i just found out few days ago that
Joel
just got his hands on the D80 from Singapore.
Gggahh!!
According to him it's pretty close to $2000 for that camera there.
Few days ago while walking around Yayasan Hua Ho, i just took a glimpse of the desktop pcs on display there. I saw this HP computer that looks pretty slick. Well, it's just a thought that one fine day
maybe
i'll get a desktop pc since my laptop is still pretty much alive and well. But then probably Mr. Hua and Ms.Ho have inserted some sort of subliminal messages in Hua Ho's music there that whenever i use my laptop now, i tend to get annoyed at the little little problems which gives me more reason each day that i
MUST
get that freakin' desktop PC!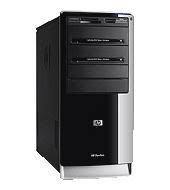 The CPU of HP Pavilion A5098D. It looks super slick when it comes with the 19" flat inch LCD monitor..
I'm not sure how good is the
HP Pavilion A5098D
but the ones selling in Hua Ho Yayasan definitely look good especially with the 19" Black LCD Screen. I've been driving around Brunei looking for a cheaper price but it seems like there's no other shops that sells that exact model that i'm craving for. And mind you, i'm about 70% close to buying it soon. That'll cost me another whopping
$2929!
For now these are on top of my 'must get' list. I'm already beginning to feel broke just buy thinking about getting it. Trust me, you don't need to be a salesman to persuade me to get stuffs. I'm a natural spendthrift. I seriously think i need to get a girlfriend to spend on!
Bahahahaha!
In Him