Your friends at AUSTRALIA!
My patience have literally been put to the test over the past few months. Neither by work nor family or friends but rather by
WORD
(seriously, i wouldn't recommend you ordering anything from there especially if you're from Brunei)
I've ordered a couple of
Planetshakers
CDs and DVDs through the website say around June 29th and until now, i have not received any single thing. There's still this little teeny hope inside of me that tells me that it might come some day but it was only until 2 days ago i have
assumed
that's it's really missing
(though i really hope it's

not

!!)
. While waiting for the cds and dvds,
Planetshakers
released another 2 new albums which is sort of like their compilation of their 'greatest' hits praise and worship anthems which i ordered it off their official webstore
(it's finally open btw, after "coming soon" for a few years)
. But then, i only found out that their store is proudly sponsored by
WORD
which basically means that indirectly, the stuffs come from
WORD
. It's just labelled under
Planetshakers
because I ordered it off their official website. So, after discovering that it has somehow to do with
WORD
, i was pretty much disappointed because i assumed the orders will probably take forever like the ones i've ordered from
WORD
earlier. Still with me?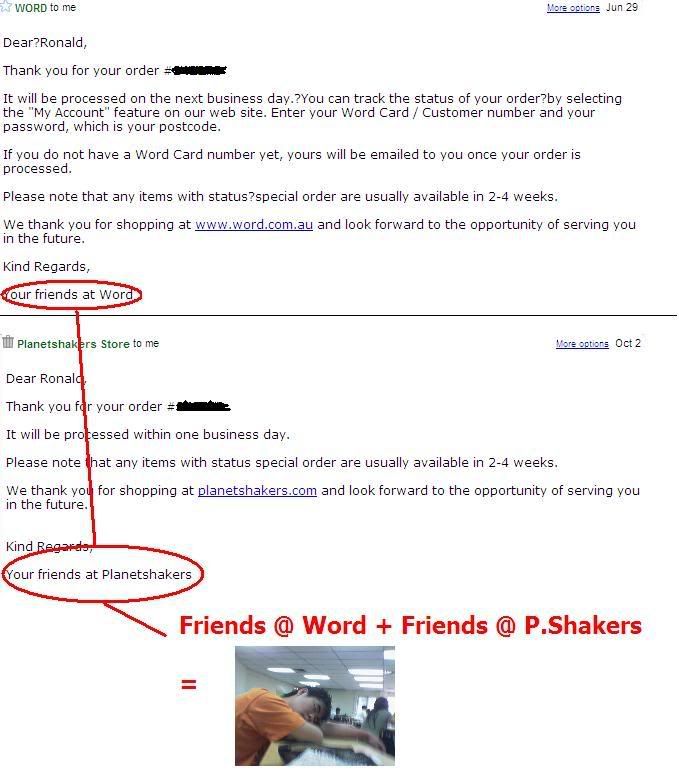 Plus, what are the odds of the 2 cds arriving first when #1. the previous orders never did and #2. the cds did not get charged to my credit card account at all! So i just shrugged it off and assumed that the orders were never processed. It was only until 2 days ago when i got a little card in my mailbox asking me to collect some package from the MPPC Post Office. Oh and I always get this stupid feeling when i got package to collect from the post office. Like the
"butterflies in your stomach"
thing...so much for falling in love ey? Went and collected the package and was really surprised to find the 2 cds that i've ordered the last to actually arrived first. And i realized the stamp on the envelope was mailed from Singapore. Basically, the items that i ordered from Australia have to go through 3 post offices. Australia - Singapore - Brunei. What are the odds of my first orders missing? You be the judge.
All in all, i've got 1 set of cds & dvds due from Word, 1 set of cds from Waiting Ministry, 1 cd from K.L and 1 set of cds from Hong Kong. I
seriously
need to take a break from all this online ordering thing. Can't imagine what would happen if all of them went astray. Nooooooooooo.....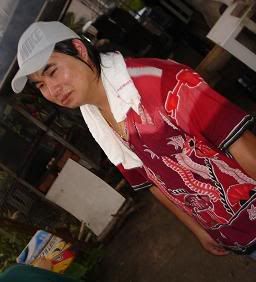 Happy Halloween everybody!!
In Him