Recap and resolutions
The other night, I managed to snatch a few cds from
Mr. DJ
(the dude seriously got a lot of great collection of cds which also need some spring cleaning to do!)
and one of the cds that i borrowed was
Classic Disney Volume 1: 60 Years of Musical Magic
with all the classic Disney cartoon songs. Listening to
Aladdin
and
The Lion King
songs just brought back so much memories of my days growing up and also reminded me of someone who shared that much love for
The Lion King
with me back then.
Yes Drey, i miss you! Hakuna Matata to you? :)
Ah...it's only the start of 2008 and i feel like i'm already in the middle of the year. So much work to be done, so much activities to look out for. I've been rather busy since the start of the month so do excuse my inconsistent updates.
Just a quick overdue recap of how 2007 was for me.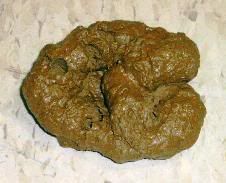 This was how my 2007 looked like...
What could possibly go wrong did go wrong last year. There's so many things i've regretted doing, words that i've regretted saying, friends i've regretted letting go, money i've regretted spending
(haha!)
and of course lives i've regretted not touching. But regardless of how crappy it went, I did however learn a handful from 2007 both from the good and the bad. I just hope that 2008 would be better year for me and also for everyone.
This year i've decided to do a little resolution of what i want to achieve or at least hope to achieve.
- Lose weight.
- Spend only when 'necessary'.
(You guys seriously don't know how hard it was for me to type this out!)
- Be more commited to my job.
- Talk less. I think i talk too much nonsense for 2007...
- Be a bit more cautious with the words i use or what i say to people.
- Prioritize my time more on the things that i left out on for last year.
- Grow more in every aspect of my life.
This will definitely be a big challenge for me but hopefully i'll be able to accomplish it...or at least make a good attempt at starting it. To those who have their own little resolution for 2008, i wish you good luck and all the best!
In Him