Brunei's Consumer & Foodfair 2008
Just thought i'd do a bit of advertisement for my shop. Hehe.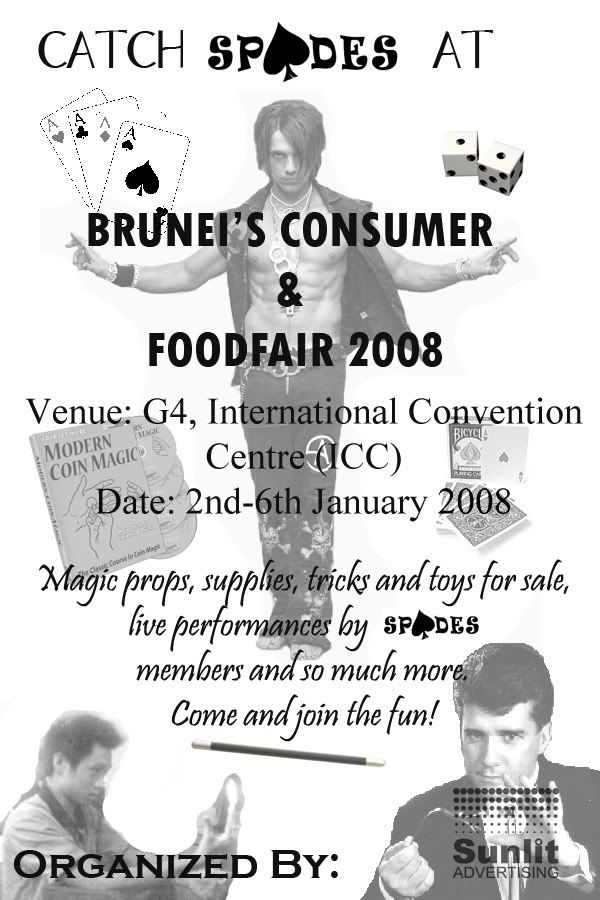 So if you're free within that week, do drop by and check out the largest exhibition fair in Brunei. It'll be open from
10.00 am
until
9.00 pm
from the
2nd January 2008
till the
6th January 2008
. Free entrance for all, a lot of prizes up for grabs and variety of games fit for all ages to enjoy. There's going to be a
Guitar Hero III
competition organized by
Ranoadidas
with cash prizes to be won and i seriously think
someone
should join. :P Be part of history as there will be a coloring of the longest drawing in Brunei during the exhibition. Win attractive prizes for being every
5000th
visitor and also, if you happen to see your picture being published on Borneo Bulletin, you'll also stand a chance to win prizes. It's all about fun, fun and moreee fun! Come and take part in this fair!
According to
Sunlit
, they will be targetting at least an average of
10,000 visitors a day
so it's going to be massive! For more information, please visit
Zon365
.
In Him