Planetshakers shook the planet!
Last night's event would definitely be a memorable one.
The Planet Shakers
conference that was held in the Sunway Pyramid Convention Centre drew around 5,000 Christians from all over Malaysia and neighbouring countries such as Thailand, Philippines, Vietnam and even Hong Kong!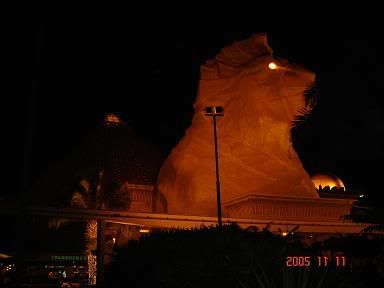 This conference was my first but i'm sure it's definitely
not
going to be my last. My good ol' buddy,
Matt
was the the one that informed me about this conference.
Thanks a lot bro!
So, seeing that we haven't been to church for quite sometime, we decided to pay the place a visit.
We reached the place around 7.45 pm, and the whole conference have already begun. I've never been to a church conference so i was sort of expecting the whole "Q&A" thing where the band just sit down there to promote their new album
Evermore
and all that jazz but
I was wrong
. We walked past this flat screen tv just outside the entrance and saw them playing a video of the band playing their hearts out praising God and i thought to myself,
"If only they could do something like that here..."
.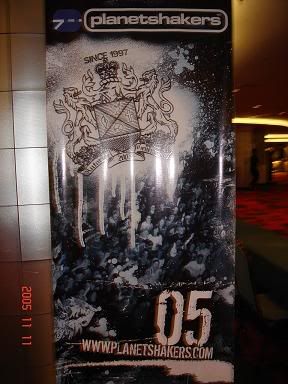 Steven Ling
was there to help out on the event. As it was both me and Matt's first time to such conference, we didn't know what was going on,
Steven
sort of asked us whether we wanna be in the front of the stage.
There's a stage for a conference?! That's pretty odd...
He opened the door and let us in. The rest was history. Apparently the video that was shown playing outside, was actually the whole event that was happening inside the room. I was drop dead speechless. The whole atmosphere was just like a happening nightclub except that
THIS
is
MUCH MORE
happening that those nightclubs! The band covered most of their songs from their latest album...and ended up with their old song, Running After You, which apparently happens to be the only song i know from
Planet Shakers
cause i only listen to
Hillsong
and
United Live
.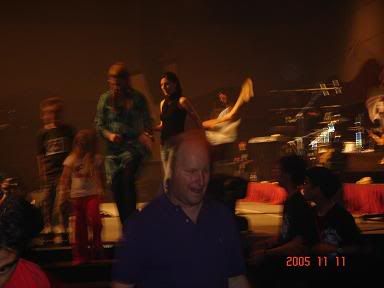 I kinda took pictures inside after the band finish their praise and worship session which was actually prohibited. Haha..
The whole event lasted till around 10.30 pm. Seriously, you can just feel the Holy Spirit working inside there. It was really a wonderful experience which i do highly encourage young Christians to attend to such event if there is one at your area. The sermon was a really good one (
although we were expecting Pastor Reggie Dabbs
) by Mike Guglielmucci.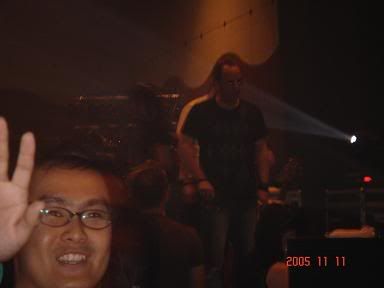 Ok, see that dude over there? He stopped me...haha!
After the whole event, they were selling tonnes and tonnes of Christian goodies outside. It was so packed, i couldn't really move around. I just grabbed the band's latest album and went home. I really wanted the T-Shirt so badly though.
The autograph session after the conference. Couldn't manage to get theirs, the line was like...=\
So yeah, that's roughly about what happened at my first Christian conference. My whole body is still aching from last night's jumping and clapping. But it's all good...
it's all good!
In Him