Word of Life..
After 18 years, i have finally got something new for myself. Something that nobody have ever given me as a birthday present nor a Christmas present. Something that i've longed for as a gift from my parents. Something to inspire me, guide me and teach me. Something that the world will never take from me.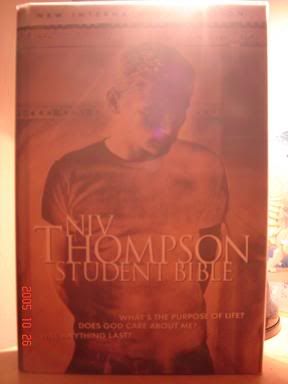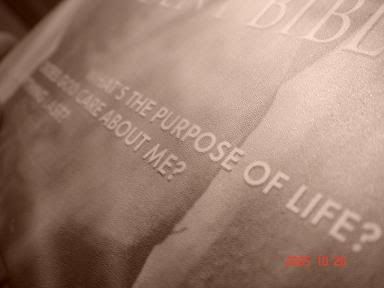 My very own Bible. I've been using the "Good News Bible" since primary school and it's about time i change. It's about time i should start reading daily and getting a dose of what God has in store for us. It's about time i should get prepared because i believe that..
Salvation is coming!
Weirdest thing happened to me the other day. I was walking home from college, listening to my iPod when suddenly, Hillsong's "Emmanuel" started playing. All of a sudden, my heart went heavy and i felt like crying hearing the words,
"Emmanuel..Our God is with us, Prince of Peace, Mighty One, The Ever-living God..."
In Him