Just another day...
Something happened to my previous post i think. It's not showing i think. Anyhuz, how's everyone doing? Good?
It's been a long week.
Jy
went back to Brunei already. Sent him off to the airport at 5 in the morning. I lost my phone. I kinda misplaced it and uh, some lucky person found it. So yeah, can't really blame that someone stole it, cause it's my fault. If you guys message me or something and i go like
"Who is this..?"
don't get offended cause i lost all my contact details. I manage to recover my number from the service centre but all the numbers saved on my sim card are gone!
I dyed my hair.
Twice!
Haha..well i bleached it first, and the next day i dyed it. Doesn't seems to be much difference so i'm going to dye again. My hair is so dry now.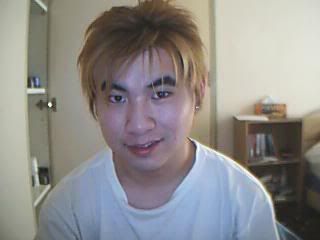 This is the result after i bleached my hair.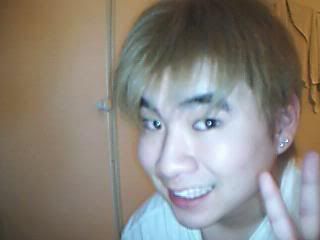 Umm, this is the result after dying my hair.
Mmm..kay it's suppose to look
"Cool Khakis"
but apparently, there's nothing. Haha..i have no idea what color "Cool Khakis" is but it looked nice on the box. So yeah, gonna wait for my housemate to come back and get her to dye it one more time. My hair is so dying. :)
Got so much assignments due. Trying to get it done by tonight and tomorrow. My housemate went for a short holiday with her boyfriend. I'm all alone in the house with my doggie.
What's with the news about STPRI girls getting all possessed? I mean, once it's okay, twice is a bit weird but c'mon, 3 times? And they're just sending bomohs to pray here and there? I think if they set a live pig running around, the school won't be that haunted. I think the students are just acting or something just to skip class. Haha...so haunted.
I guess that's about it. Don't forget to eat your vitamins, say your prayers and drink your milk!
In Him..