What a night!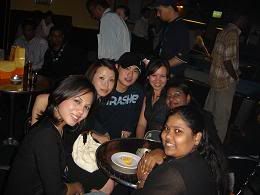 On the 11th of May, the front desk staffs of Eastin Hotel had a farewell party for their front office manager Mr Louis Sebastian and their assistant front office manager, Mr Fairuz. It was a night of both laughter and tears.
The party was held at pub called Matrix located beside the hotel itself for easy access. We arrived at the pub half an hour early. Despite the fact that i only slept for 3 hours the night before, it was all good. As minutes pass by, more people began to come and soon enough, those we were expecting to come did turn up. We talked endlessly, played, drink like there's no tomorrow and took many pictures. The party lasted for approximately 4 hours. People started to leave slowly as some have to report to work at 7 am the next day. Nevertheless, it was a fabulous night.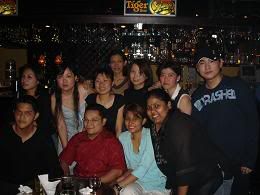 It's been 3 months together with these bunch of people and no doubt i feel like i was part of them. These are the people who made me look forward to my training everyday. Without them, i wouldn't know whether i will still be in this hospitality programme.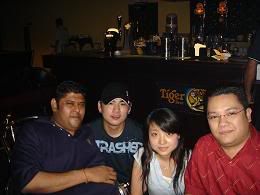 On the 12th of May, it was the last day of Mr Louis. The day started off as usual until the final briefing. The back office was full of tears. Sadness filled each and everyone of the staff as our leader is going to leave the troupe. At 3.40 pm, i went in to his office for the last time and showed my appreciation. It was the last time that i shook the hand of a great man. A simple normal Indian man who changed the way i look at the hospitality industry. A man who did not drew lines seperating a trainee from a staff. A man who i have respected and will always respect.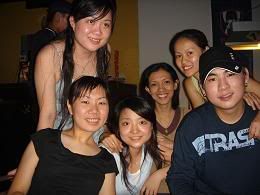 Tomorrow will be another day. But it won't be the same as any other day. We, the front desk staffs of Eastin Hotel have lost a great boss. The motivation is gone. Old staffs who have been working under him for years are thinking of resigning. As for me, i'm just a normal trainee from KDU College who's only there for my industrial training.